AMT-Dongle Software Activation for Infinity-Box/Dongle/BEST Dongle/Infinity CDMA Dongle
PKR 9,235.00

PKR 9,235.00
---
---
This activation allows you to add AMT-Dongle software features for all Infinity products:
Infinity-Box/Dongle
Infinity [BEST]
Infinity CDMA-Tool
Note! Please provide correct smart card serial number while placing an order (where to find serial number?)
Key Features:
Read Information
Read / Write Flash
Read Pattern Lock
Factory Reset
Safe Factory Reset
Remove FRP (Write / Erase)
Reset User lock
Reset User Locks (Encrypted Usertada - Remove System UI)
Reset User Locks (Encrypted Userdata - Remove KeyGuard)
Test EMMC
Full Erase
Support Select Custom DA File
Backup Contacts.db
Restore System UI
Restore KeyGuard
Supported MTK CPUs:
MT057 MT2601 MT2701 MT6570 MT6571 MT6572 MT6573 MT6574 MT6575 MT6577 MT6580 MT6582 MT6583 MT6589 MT6592 MT6595 MT6592 MT6595 MT6735 MT6735M MT6737M MT6737N MT6737T MT6739 MT6750 MT6752 MT6753 MT6755 MT6757 MT6757D MT6758 MT6759 MT6761 MT6763 MT6765 MT6771 MT6775 MT6795 MT6797 MT6799 MT7623 MT7683 MT7863 MT8127 MT8135 MT8163 MT8167 MT8168 MT8173 MT8518 MT8521 MT8531 MT8590 MT8591 MT8592 MT8695
Where to Find Serial Number?
You can find the serial number using Dongle Manager software (it should be in 8-digit HEX format)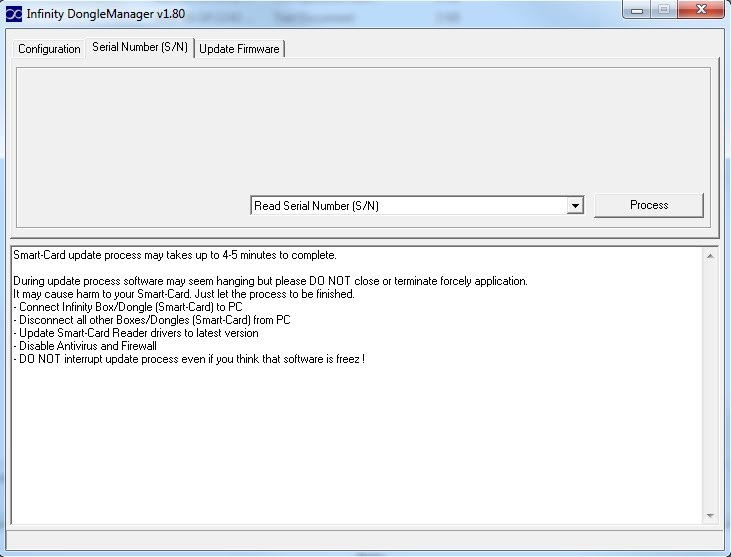 How to Activate:
When your order is completed, we will send a notification to your email.
Then update your Box/Dongle firmware using

 

Dongle Manager software
Support area access will be activated in several hours.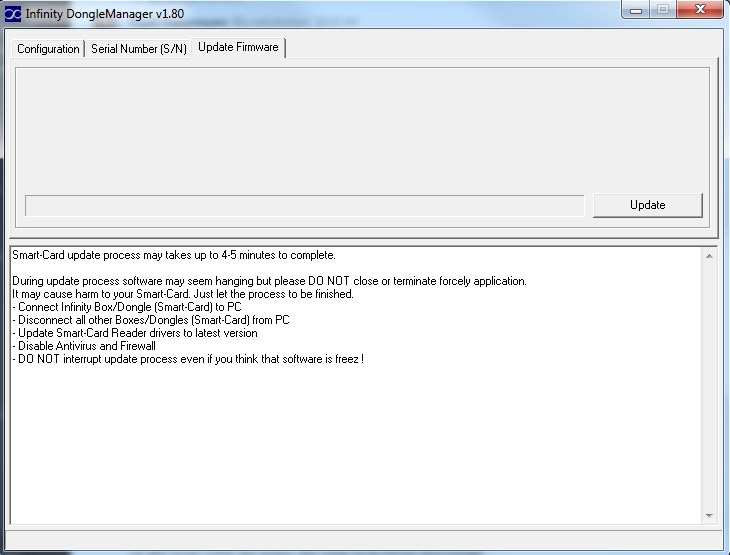 Package Content:
This is a digital product. No shipping.
* Developer provides support only for those phones which are on the list of supported. Not all servicing features can be applied to some supported models, due to difference of hardware / software versions. Complete list of supported models you can find on the official product page, or on the GSM forum.
Detailed information on the further use of the digital product will be sent to your email, specified during registration, when we confirm your payment and process your order.
---