M360 Mobile Diagnostics & Utility 1 Year License
PKR 47,500.00

PKR 47,500.00
---
---
This license allows you to use 360 Mobile Diagnostics & Utility software for 1 year.
M360 is your all-in-one tool for phone testing that supports both Android and iOS devices.
M360 is the right software for you if you:
buy phones in bulk
need to test many phones quickly
need professional and detailed reports for used phones
Why you should have M360:
Fast, extensive and easy to use
Just download the desktop application, connect mobile devices via USB and you are already set
You will get extensive device information, as soon as you connect
Developed to be used by anyone the first time; no training required
With our built-in Windows driver installer, you can easily one-click install and update all required drivers for all brands
Test large amounts of devices efficiently
M360's features allow you to handle unlimited number of devices fast and easily. M360 can greatly reduce the possibility of human errors and optimize your working process.
Get comprehensive information instantly
Run complete diagnostics and numerous tests quickly and easily
Utilize the easy-to-use and effective Grading & Reporting systems
Use the quick device wipe in seconds or our thorough secure wipe for complete safety
Keep track of your previous sessions with the detailed Work History & Sticky Data features
Turn your visitors into loyal customers
Earn your customer's trust by providing them with detailed and reliable device status reports that they can easily understand.
3rd

 

party independent reports what you can hand over right away, before and after servicing.
Print, save, share online and export test results in seconds.
This detailed reporting system will be a valuable asset for your company, it will help you to earn customer loyalty and make them come back to you.
Stay ahead of the competition
This software is still being improved. New features are added to benefit your needs. If you hear about a new hardware coming to the market, be sure soon it will be supported.
Features:
Full support for thousands of Android (v.4.4+) and iOS (v.10.0+) models
Get Info instantly as soon as you connect the phone / tablet
(IMEI, serial number, Google Account, Samsung Knox Warranty, Find my iPhone status, battery health, storage report, etc.)
Fully test devices before you buy, sell or service. 26+ tests included:
screen, speakers, microphones, hardware buttons, cameras, biometric sensors, accelerometer, gyroscope, proximity sensor, light sensor, magnetic sensor, Bluetooth, Wifi, GPS, call function, and the battery
Quick device wipe / thorough secure wipe
Device grading, register accessories, and save customer data
Professional test results and detailed work history in the cloud
Built-in driver installer
Single & multi-device layouts
How to buy this license?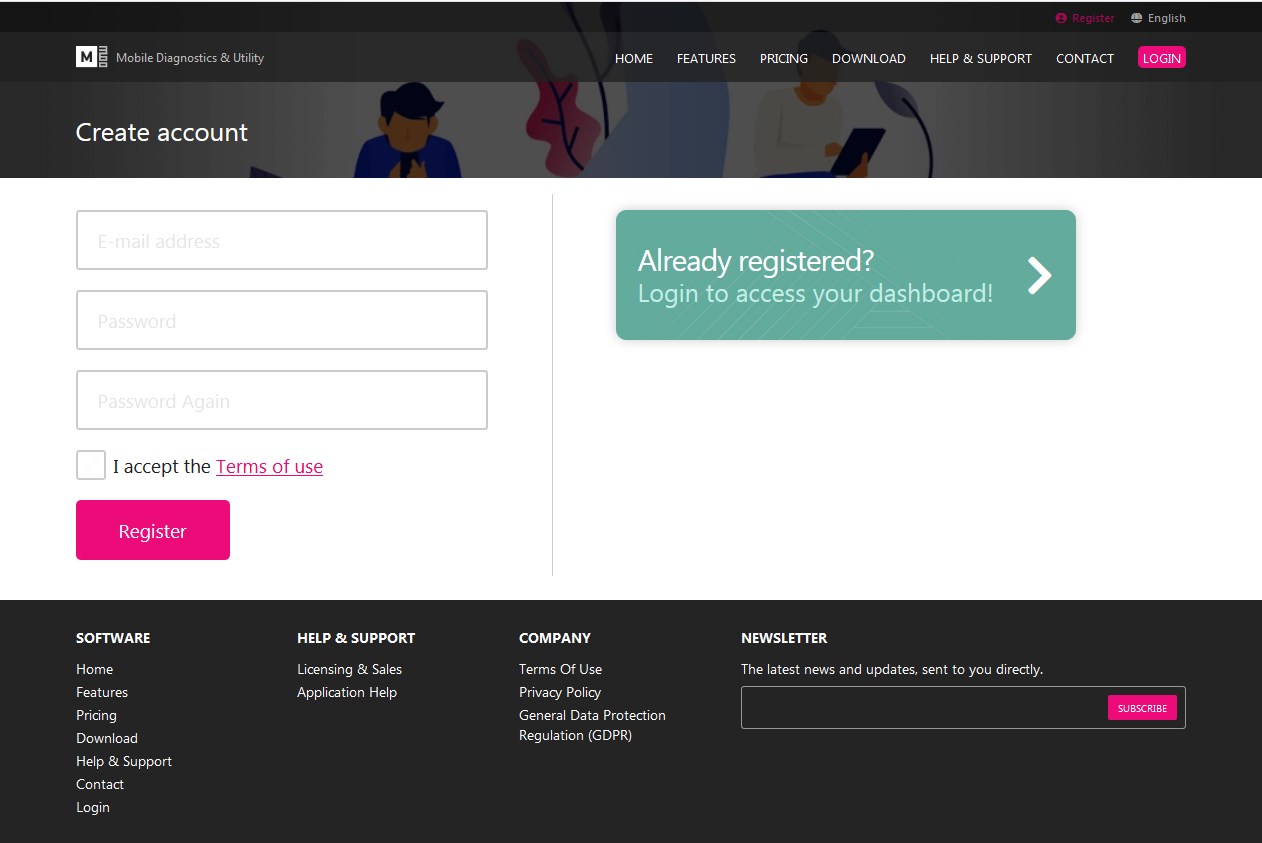 Provide the registered email or username while placing your order at multipleonlinestore.com
As soon as we activate your license, we will inform you via email
Download the desktop application, connect phones via USB and start testing!
Package Content:
This is a digital product. No packaging
Detailed information on the further use of the digital product will be sent to your email, specified during registration, when we confirm your payment and process your order.
---
We Also Recommend